04 Aug

Why the Liposomal?

no longer receive emails from us.

THE CBD EXPERTS
Why Liposomal  
RESTORE YOURSELF BACK TO FACTORY SETTINGS
Elixinol was part of the team that launched the CBD revolution from our base in Colorado near 19 years ago. Our first prodcuts were tinctures designed to help initilaly people suffering from epilipsey and other conditions via an activation of the Endo Cannabinoid system.
During the years that followed more and more pople with various conditions approached us for help. In many cases a Tinctured FullSpectrum Cannabinoid product will be sufficient however the dose varies with age and with condition and in some conditions like Cancer, MS, Parkinsons and serios pain a much higher dose of around 100mg per day is recomended to fully activate the Endo cannbinoid sytem for effect.
When using our 300mg tincture this protocol becomes a cost nightmare with costs being way to expensive for the average person. An example of using our tincture at correct protocol for Cancer would require an investment of R 5500 per month. We needed a cost effective solution.
Thus we develped the Liposomal and confimed via blood analysis testing at Stanford university  to be 7 times on average more bio available than the tincture. This means it works as if it was a 2100mg Tincture. Tinctures have limited absorbtion and get destroyed by stomach acid.
This makes the Liposomal protocol a lot more affordable at R 1500 per month a whopping R4000 saving.
The exact same distillate extract is used in our Lioposmal as all our tinctures and other lines, it is the delivery sytem that differs.
When taking the Liposmal (bottled in an Ultra Violet glass bottle imported from the Netherlands to assit in preservantion of the Cannabinoids to the maximum) you always shake the bottle, use the pump cap and squirt into a tot glass then fill the glass with water and drink.
The Lipsomal is designed to protect the Cannabinoids through the stomach that otherwise destroys CBD and to be absorbed via the Colon.
Please review one of our many testimonials on our website
Here is a link below to Emilenes story where she was give just 3 weeks left to live after 9 months in hospital on Chemo for Acute Lymphoblastic Lukemia, She has had a remakarkable FULL RECOVERY using only the Liposomal and is the picture of helath now 4 years later.
All our prodcuts come with the ability for you to book a free consultation with us.
We make Zero health claims and still maintain all benefits from using Cannabinoids are due to the activatiin of the Endo cannabinoid system.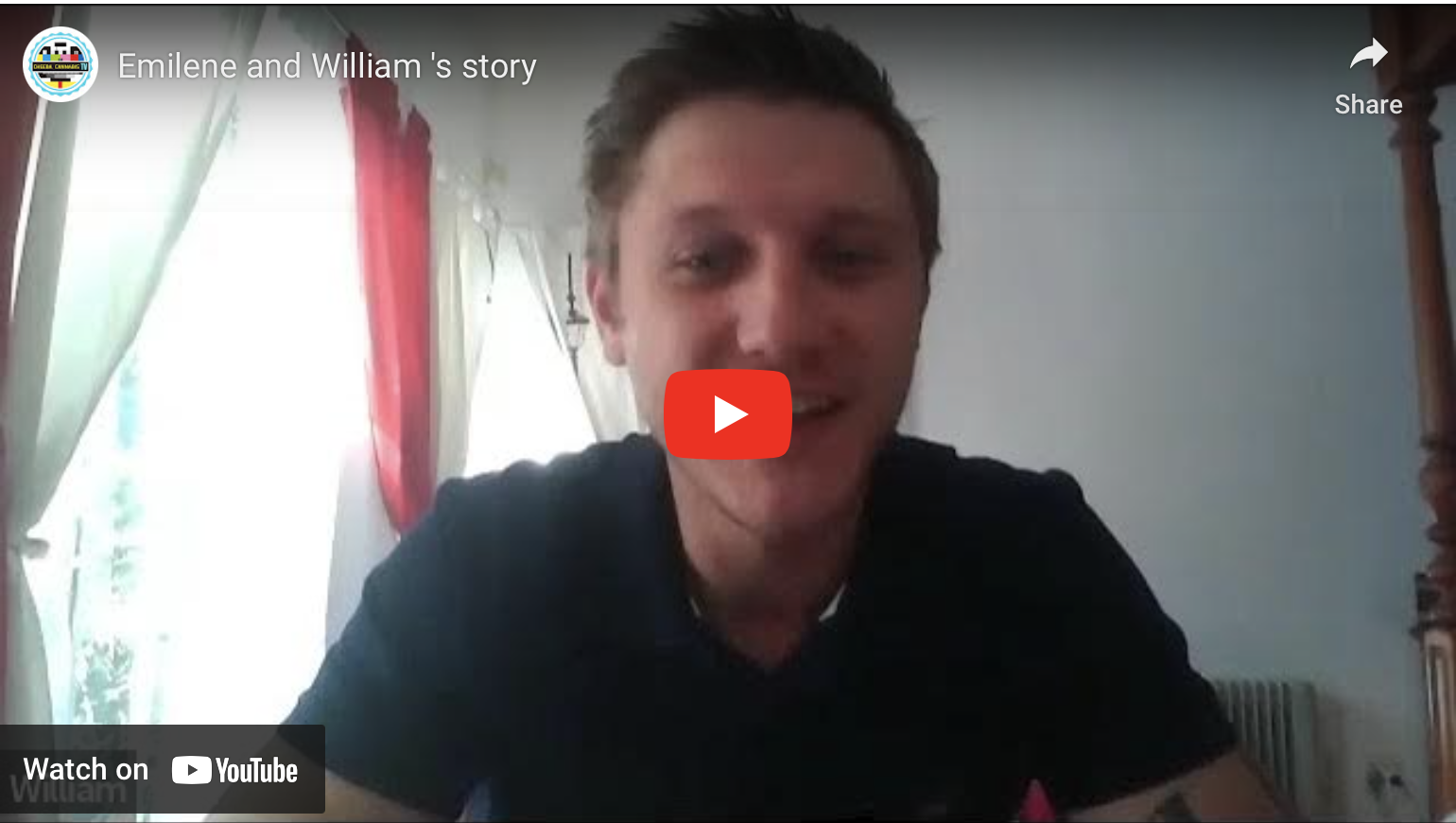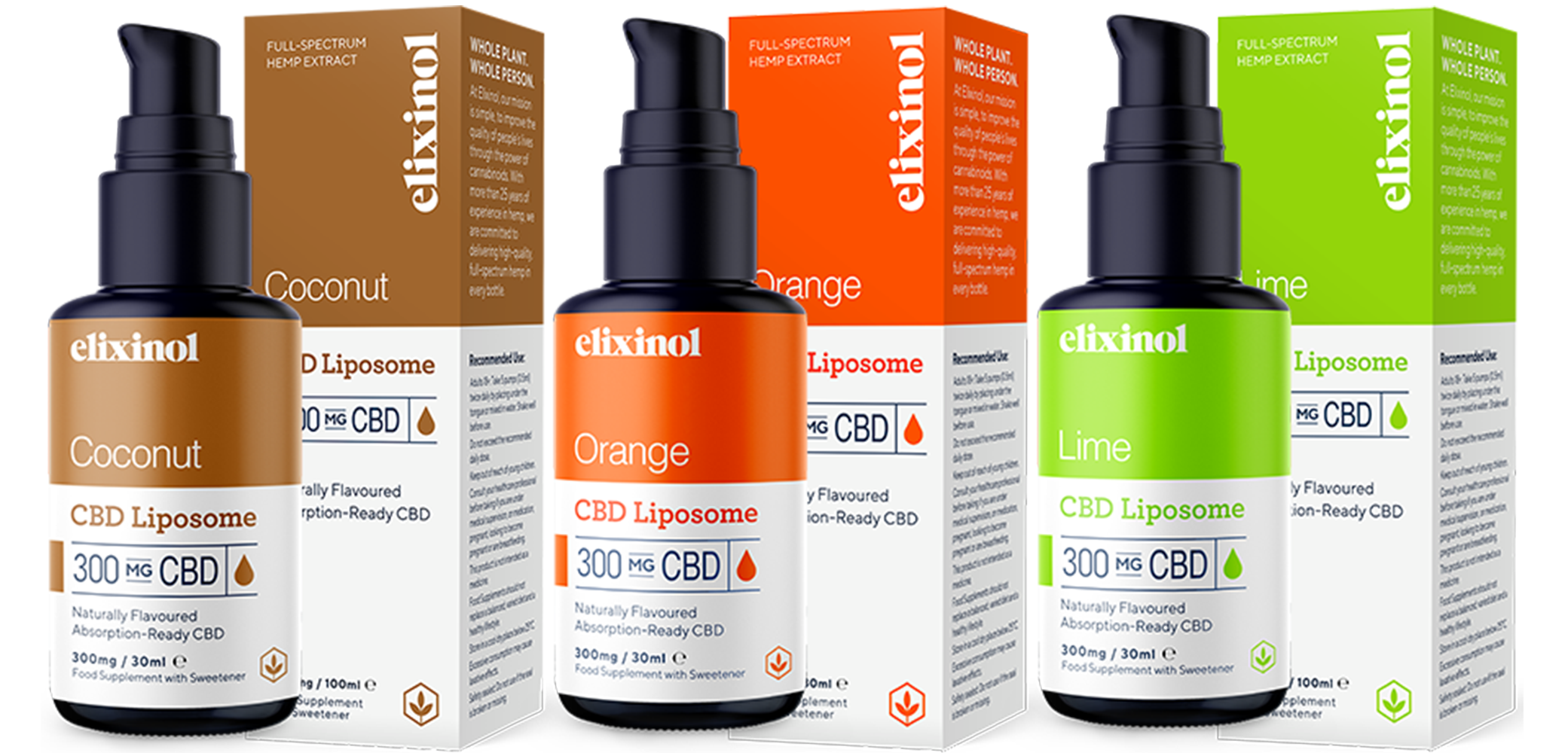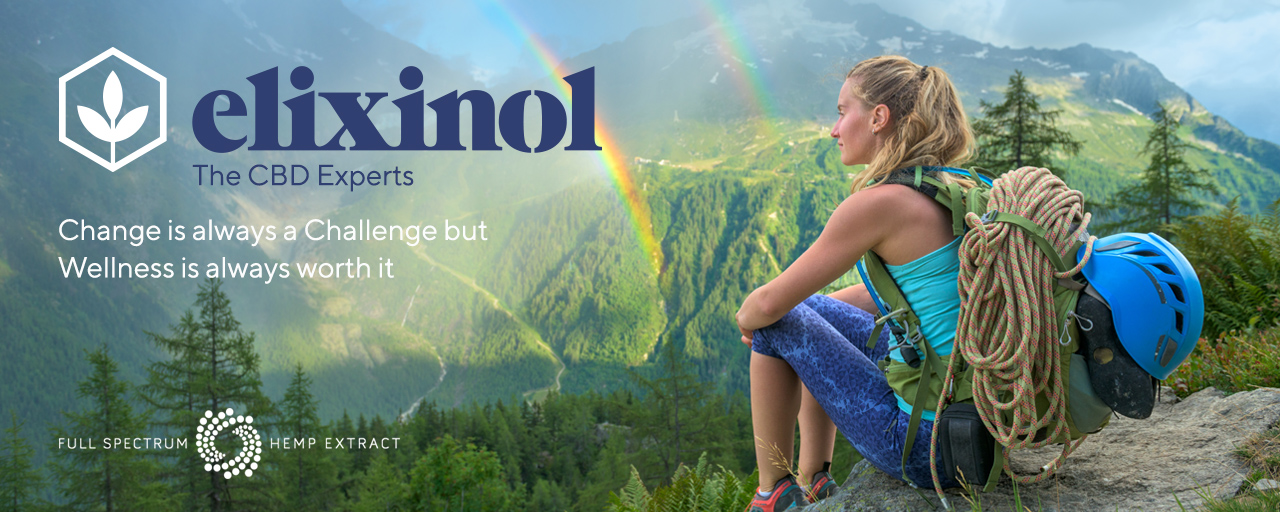 Keeping you safe
Keeping you always informed
KEEPING YOU MOVING
The Elixinol team xx
THESE STATEMENTS HAVE NOT BEEN EVALUATED BY SAHPRA AND ARE NOT INTENDED TO DIAGNOSE, TREAT OR CURE ANY DISEASE. ALWAYS CHECK WITH YOUR PHYSICIAN BEFORE STARTING A NEW HEALTH SUPPLEMENT PROGRAM.  *Cannabidiol (CBD) is a natural component of Hemp Oil. Elixinol™ is a Health Supplement. We do not sell any products made of Marijuana. This message contains information which may be confidential and privileged. Unless you are the addressee (or authorized to receive for the addressee), you may not use, copy or disclose to anyone the message or any information contained in the message. If you have received the message in error, please advise the sender by reply and delete the message.